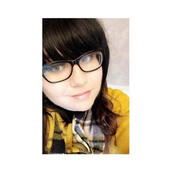 Jazmin Williams
Hi! My name is Jazmin (but I go by Jazz.) My pronouns are she/her. I'm a mentor for The Honey POP and Discord mod for Lil Miquela. I'm a pop-culture enthusiast and Disnerd. I'm autistic/ADHD and disabled. I'm also terrible at bios.
The Honey POP
The Honey POP is a pop culture magazine that is the fans' voice on pop culture. We cover all the latest in pop culture including music, film, tv, books, lifestyle, and more!
Want to get in touch?We cover a variety of artists from undiscovered gems, rising musicians, and chart-toppers. We'd love to hear from you!We also cover Young Adult and non-fiction pop culture books. If you're interested in a feature, we have a separate email for our books team.Fanlanthropy FeatureFanlanthropy is a feature that I write up highlighting the charity and philanthropy work done by fandoms. I am a passionate advocate for fandoms and helping to give a platform to the good deeds that they so often commit to but often is shadowed by generic stereotypes. If you are running a fan project for a good cause and would like a feature on The Honey POP, please get in touch!
The Honey POP Contacts
Please note that emails sent to the wrong address may not be answered.